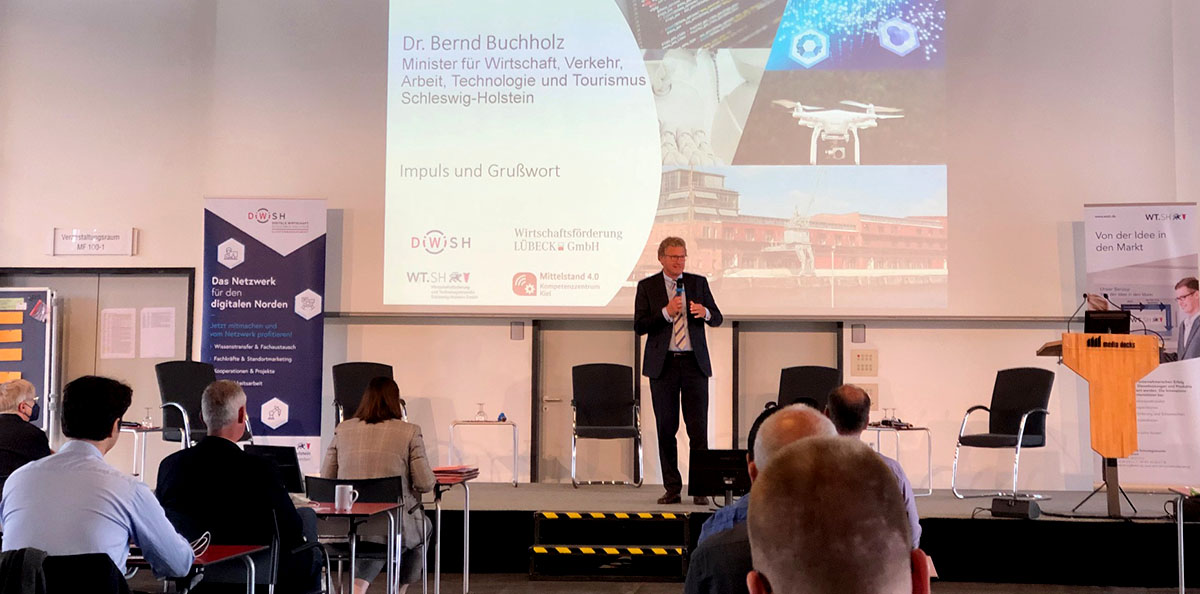 This was the title of the event held by DiWiSH (Digitale Wirtschaft Schleswig-Holstein) on July 23, 2021 at the Media Docks in Lübeck.
Suggestions and impulses were given by the Minister of Economics Bernd Buchholz, the Consul General of Japan Kato Kikuko and the member of German parliament Prof. Dr. Claudia Schmidtke.
Quality Management 4.0 - How the paper tiger becomes a living part of the value chain:
As part of the event, we had the chance to offer a Deep Dive Workshop. Bodo Weber (Sales Consultant) and Mark Hausmann (Project Manager) discussed how, starting from the requirements of the classic quality management system (CAQ: Computer-aided Quality), digitization can be advanced step by step in manufacturing companies.
In the process, the in-process systems are gradually interconnected.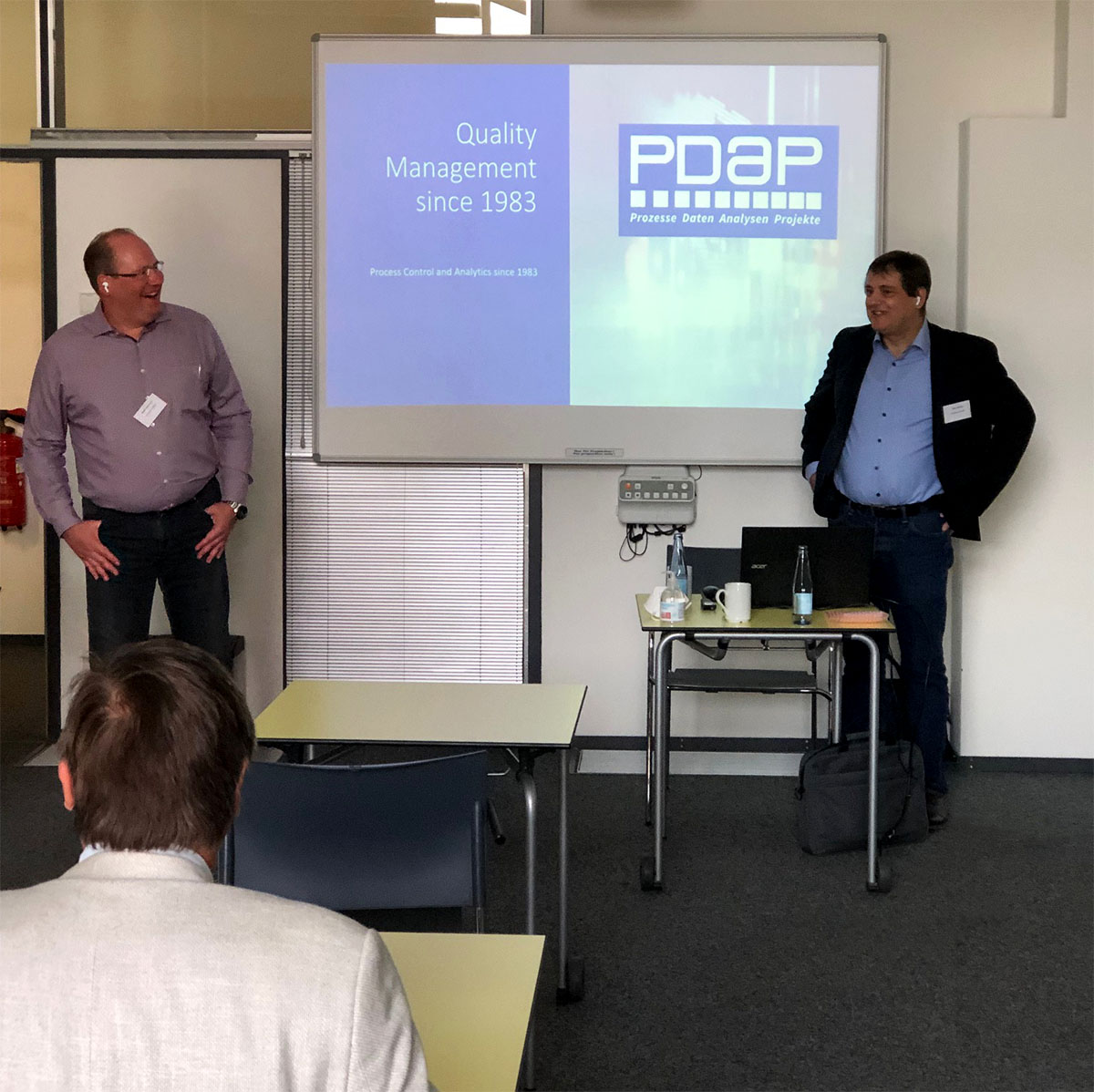 These form the basis for a holistic evaluation strategy including a feedback reporting system, in which the relevant events finally arrive automatically through the system at the responsible persons - with the right information for them at the right time.